Captured at Crowdy lifestyle photography is a partnership between friends Pip and Kristen. Kristen with her styling prowess and Pip with her snap-happy camera skills offer styled family photoshoots on beautiful Crowdy Beach, on the Mid North Coast of NSW.
A number of themed mini-sessions and customised lifestyle shoots take place throughout the year. Some of the mini sessions include 'Mummy & Me' for Mother's Day, 'Christmas at Crowdy' and 'Santa at Crowdy' for the festive season. The mini sessions are a quick and budget-friendly way to update your family photos.
The customised lifestyle photoshoots are perfect for larger family groups or friends wanting to mark an occasion. These shoots have a longer session time with more opportunities to capture a relaxed casual vibe. Please contact us directly for prices.
Welcome back to Christmas at Crowdy for 2020! We are just in the process of making our Christmas at Crowdy mini-sessions possible this year with all of the restrictions around being COVID Safe. We hope to be releasing our packages and a sneak peek at the set-up soon. Make sure to follow along on Facebook to be kept up to date.
Pip & Kristen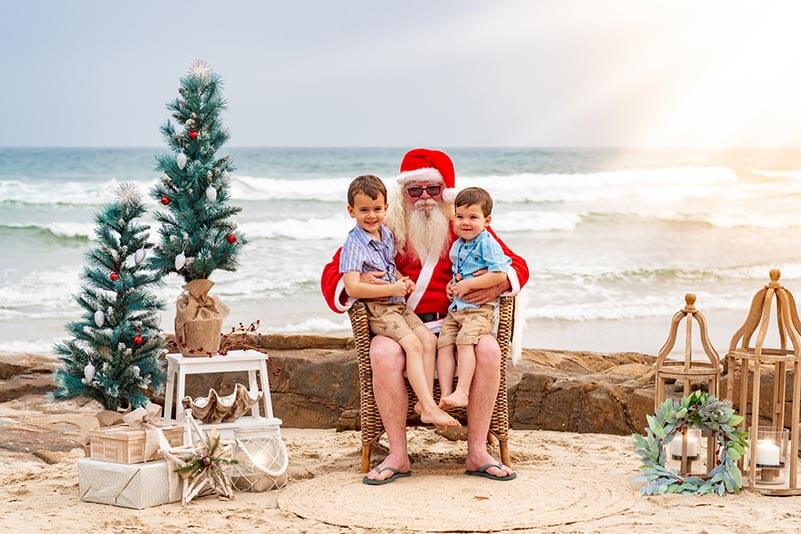 Our photoshoots take place at Crowdy Head. We use the south side beach as our preferred location as it is sheltered from the elements a little more. From Harrington breakwall, Crowdy Head is a 9-minute drive along Crowdy Head road. Drive past the surf club and take the next right past the boat trailer car park. Head along the gravel road and you will see us set up on the beach. 
• Logo Design & Branding
• Business Cards & Stationary
• Flyers, Brochures & Ads
• Product Photography
• Interior Photography
• Real Estate Photography
• Business Websites
• Blogs
• E-commerce Shops